The No Surf Setz Pro was back for round 2 in 2023! Following the success of its debut edition, this thrilling surf event returned to Wakeparadise Milano on September 15th and 16th. Over these two days, Wakeparadise Milano's standing wave pool played host to 14 of Italy's finest surfers, all eager to showcase their skills on our UNIT Surf Pool.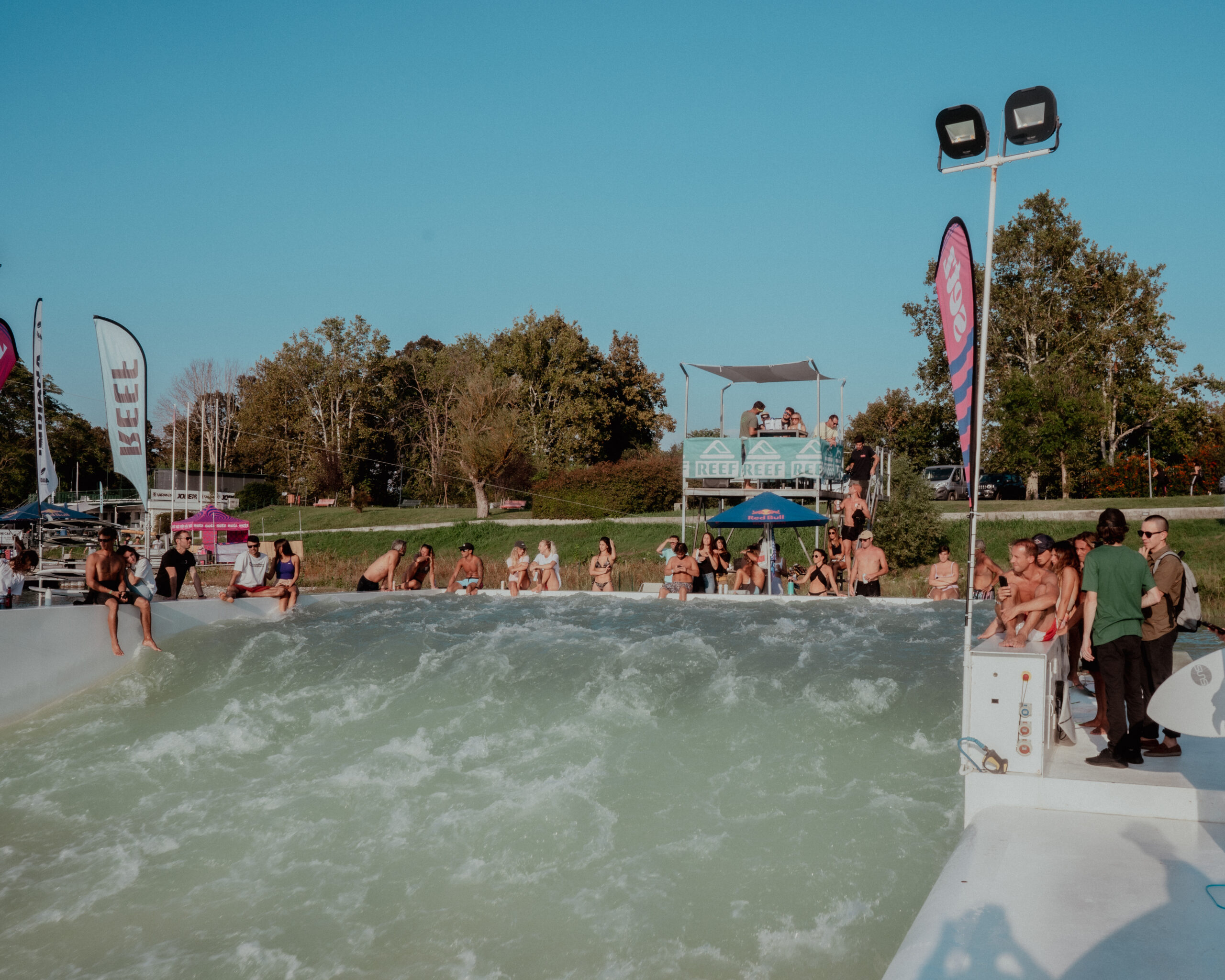 €2000 prize money were waiting for the competition's victor. Thanks to the sponsors Setz Hard Setlzer, Reef, Kebhouze, Foodspring, and Tuttologic Surf it was possible to make this event once again a full success!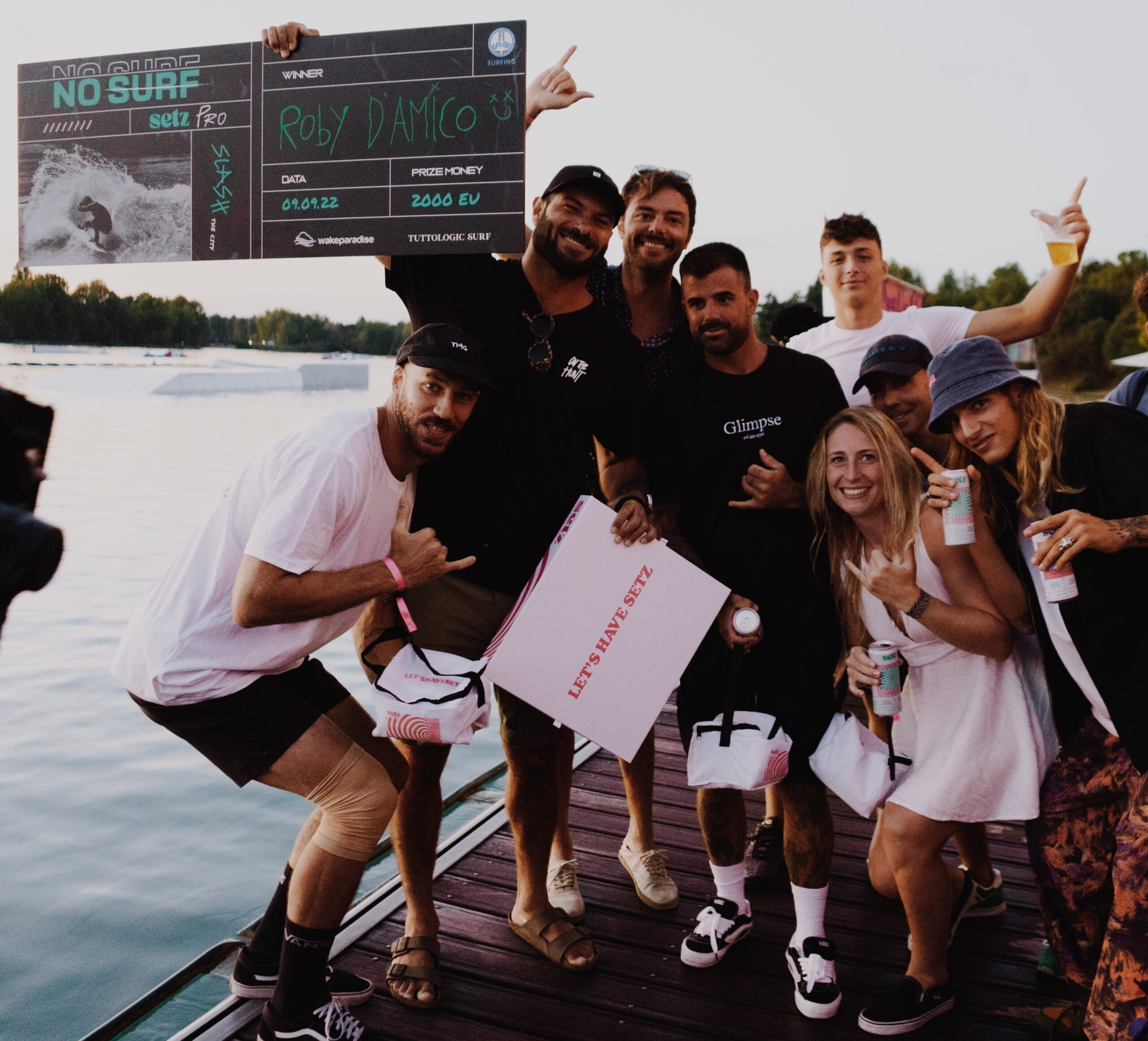 In 2023, the spotlight was on the qualifiers. Seven of the popular 14 spots in the main event were up for grabs, and the top seven from the qualification rounds could grab their wildcards!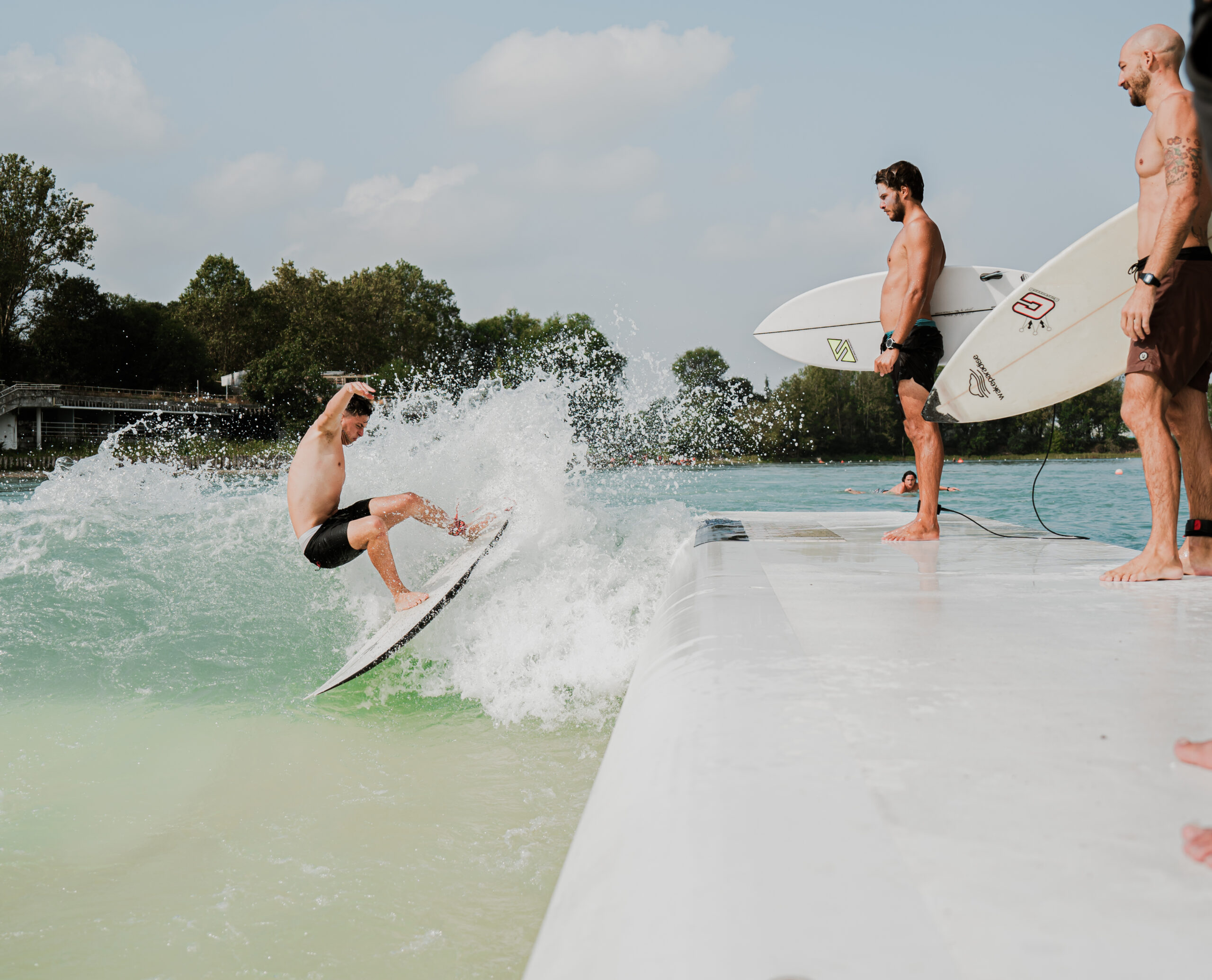 The qualification rounds, open to the public, took place on Friday, September 15th, from 17:00 to 18:30.
These rounds brought thrilling matchups between local surfers, dedicated surf pool regulars, and established figures in Italy's surfing scene.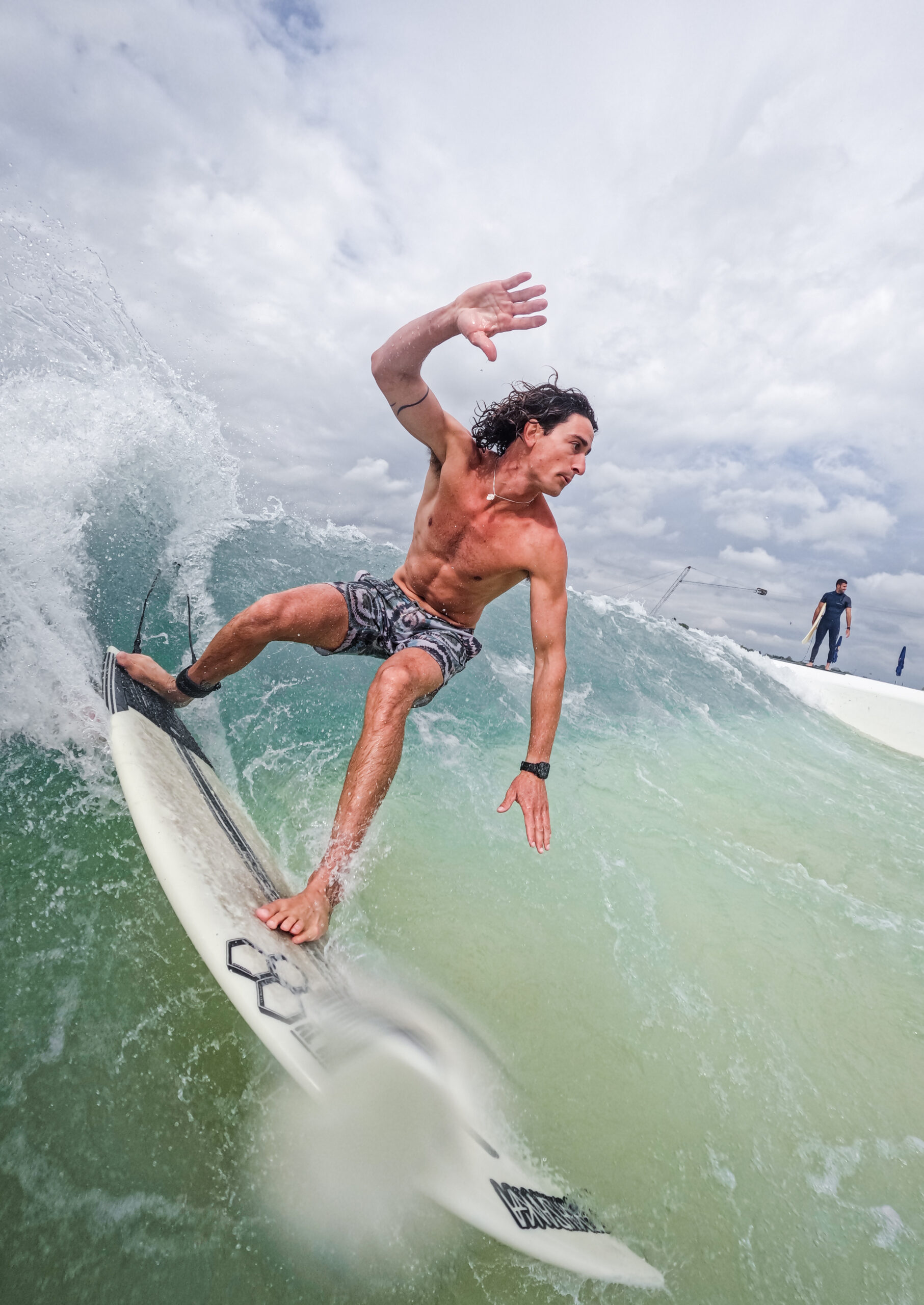 The No Surf SetzPro finals, held on Saturday, September 16th, featured top-tier contenders, including the defending champion Roby D'Amico and Ian Catanzariti, who also reached the semifinals of the international Rapid Surf League event held at Wakeparadise Milano in May. Other familiar faces like Edoardo Papa, Lorenzo Castagna, and Filippo Orso were also in the mix.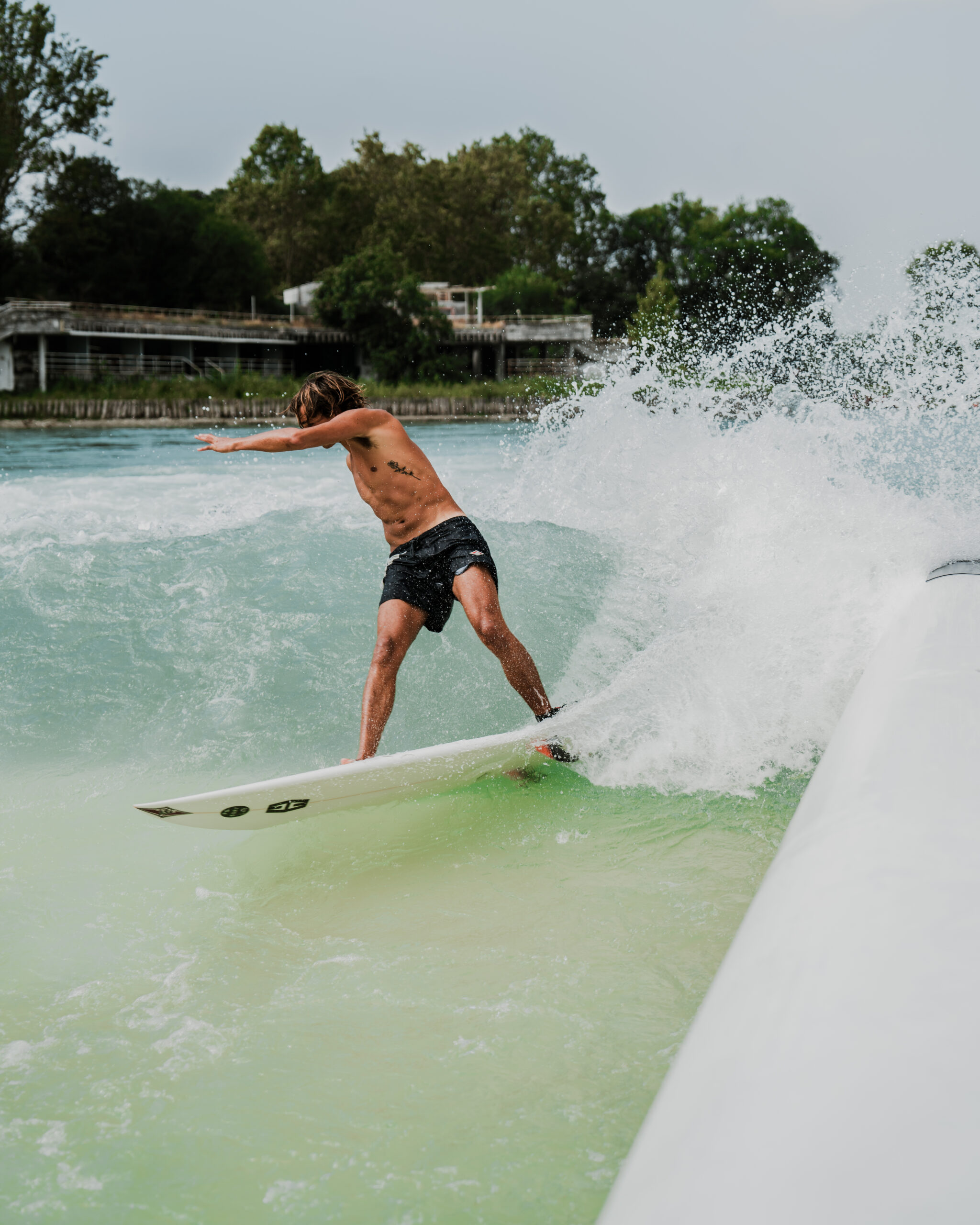 One remarkable aspect of the No Surf Setz Pro was that it allowed a surfer who had just left the office and learned to surf in the city to defeat a big wave surf legend.
Ian Catanzariti emerged as the triumphant surfer in 2023.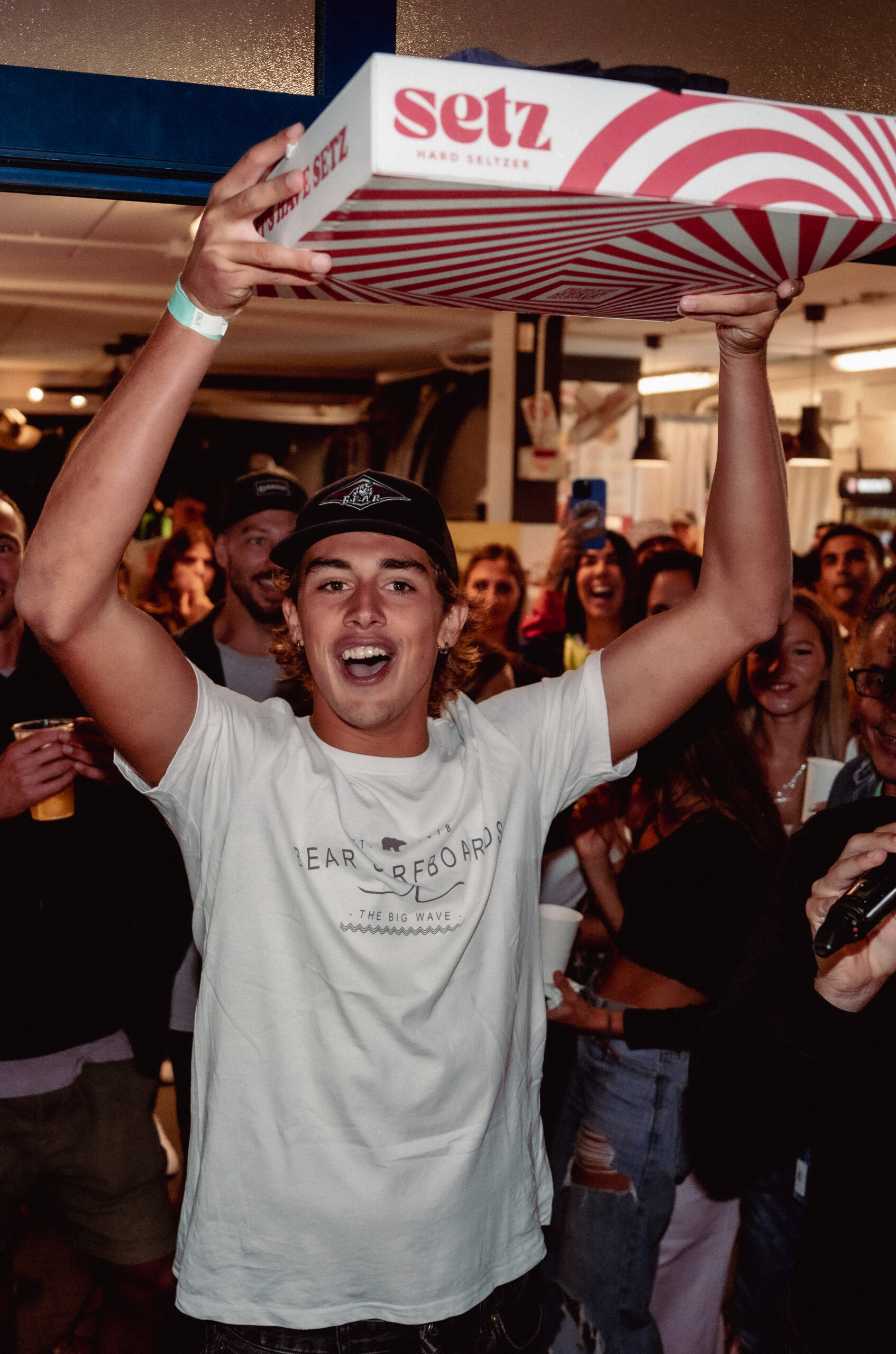 But the No Surf Setz Pro was more than just about surfing. It evolved into a full-blown festival of board sports and lifestyle. With the success of events like this, we experience that artificial surfing on standing waves was gaining more and more attention and respect during the last few years. We're proud to be part of this to make surf possible everywhere!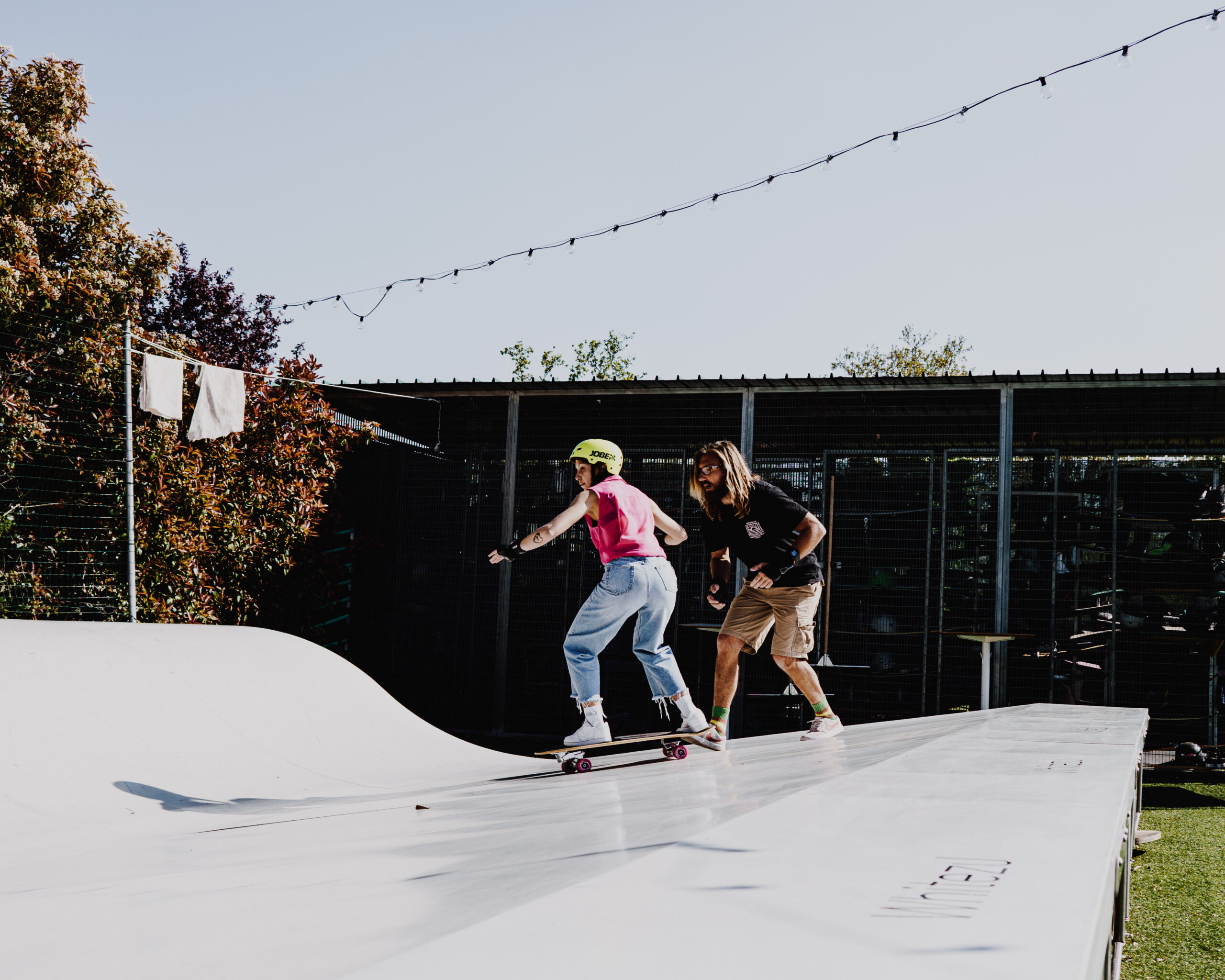 Over the two days, attendees had opportunities to try their hand at surfskate, wakeboarding, yoga and high-intensity workouts tailored to board sports. It was a genuine celebration for all board sport enthusiasts.
In the true Wakeparadise style, the event got rounded up with a massive closing party featuring DJ Setz, marking the end of two phenomenal days of surfing and summarizing a fantastic season.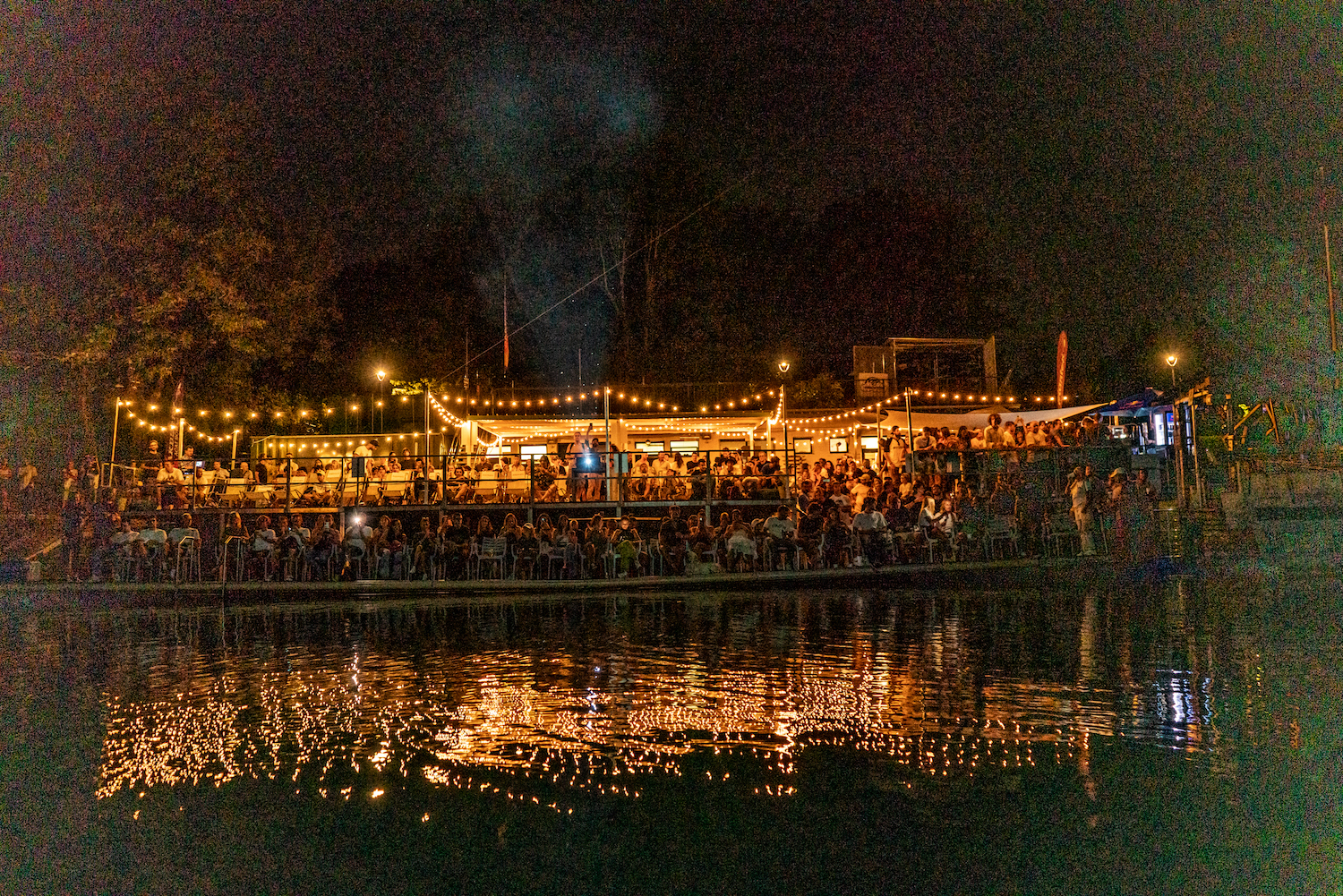 We'll see you again in 2024!
… Meanwhile enjoy some more impressions in the gallery: