Exclusive Coverage of the Cannon Beach Ground Breaking Ceremony
On March 30th the team behind the new Revel Surf at Cannon Beach development gathered in Mesa, AZ for the monumental moment of their Cannon Beach Ground Breaking ceremony. The team is beyond stoked with the event and eagerly anticipates to fully make their revolutionary impact in Arizona. The team all had amazing things to say at the ceremony; to watch a live stream of the event click here.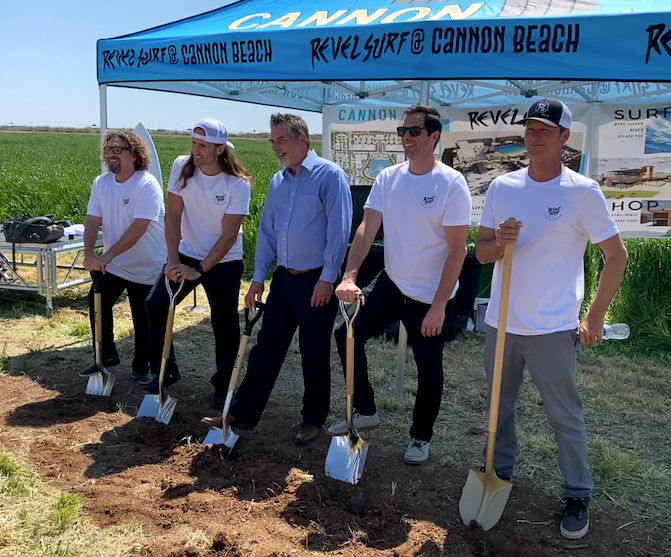 Quotes from the Ground Breaking Event
"Surf is not just about riding waves, it's not just about sport and skill. It is all those things but its family, it's unity, its culture and it's bringing that outdoor lifestyle and stoke to people and giving them something to end their day with that is amazing, that drives them, that moves them and that's what we're going to do here."
Matt Gunn (Swell MFG)
"For people to get behind this vision of a revolutionary thing that doesn't exist, it takes a lot of faith and vision to go forth and make this and I think it is going to be something that definitely puts Mesa on the map on an international level."
Shane Beschen (Pro Surfer, Swell MFG)
"This surf park is going to be unique in the world because it has two technologies. The UNIT wave is awesome for beginners and all the way through to pros, everybody that is standing here today can learn how to surf on a UNIT wave so I expect all of you guys in the water surfing!"
 Tony Finn (Wakeboarding Pioneer)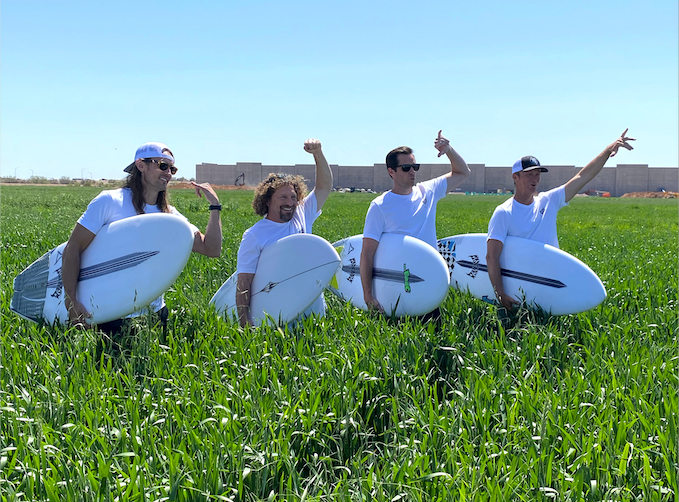 "I love that I can be here with my long hair and my hat backwards, that's the culture we're going for guys. This is a no judgment zone, if you're a beginner, if you're advanced, if you're a pro surfer, this is the place to be and we're excited to have you along with us on the journey!"
Cole Cannon (Cannon Beach Developer, Swell MFG)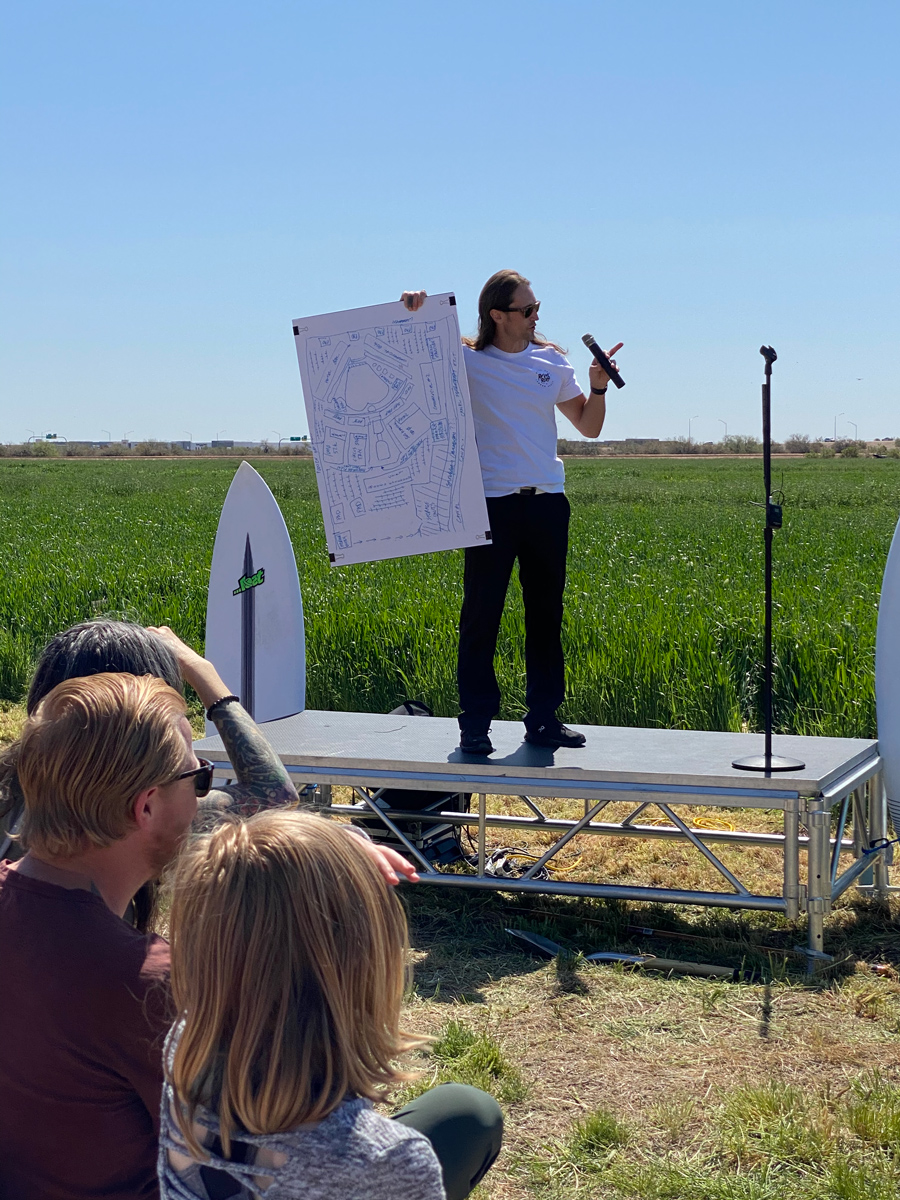 "I've seen so many projects come across my desk, and you don't really get excited until you break ground, but this is one that I've been excited about since Day 1. This is something unique to the city of Mesa and the region, it is truly a win for Mesa and I tell you when I talk about it, when I post on social media about it, the community just gets so excited for this!"
Kevin Thompson (District Councilman)
"There is a lot of really cool stuff that is going on in our city and this is going to be a great addition to that inventory. So I just want to express a lot of enthusiasm and a lot of gratitude for the really innovative, creative people that came together to do this."
John Giles (Mayor of Mesa)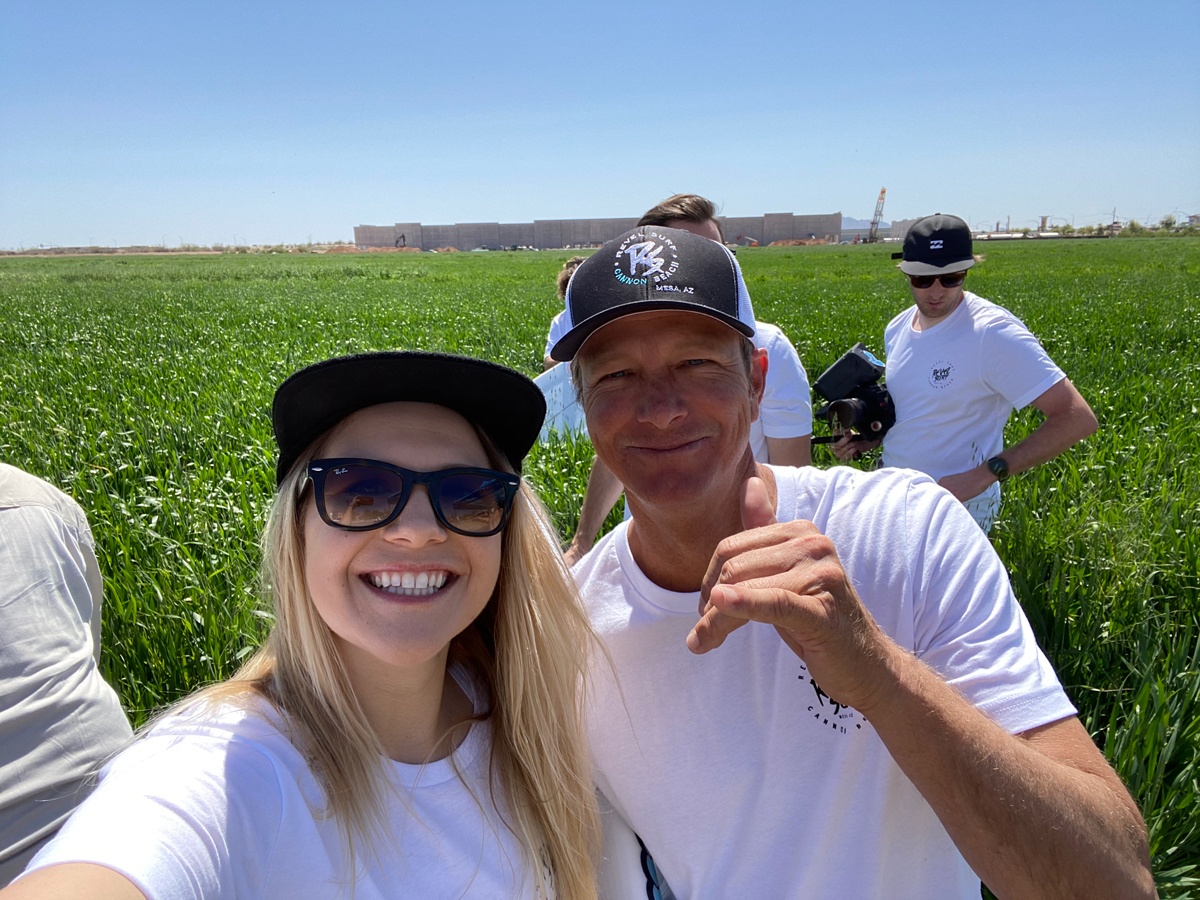 Revel Surf and Cannon Beach Development Team Celebrate the momentous occasion!