The First Surf Park Development to Feature Both a Large Traveling Wave and a Stationary Rapid Surf Wave in One Park
March 30th, 2021
Cannon Beach, a 37-acre mixed-use development is anchored by Revel Surf, a 3.3-acre surf park that will feature Swell MFG's Traveling Surf Technology and UNIT Surf Pool's Stationary Rapid Surf Technology together.
Revel Surf was created in collaboration with X Games Gold Medalist, and former World Ranked Pro Surfer, Shane Beschen. The development and wave technology was created by Cole Cannon, Matthew Gunn, and John Bushey with consultation by Tony Finn, the inventor of the sport of Wakeboarding. All will be present to commemorate the day with shovels in the ground. Click here to listen to a Beyond the Ocean podcast episode with Tony Finn.
MESA, AZ, MARCH 30TH 2021
Cannon Beach Development Group announced today that construction is officially underway on the highly anticipated Revel Surf Park, a recreation, entertainment, and retail destination in Mesa, Arizona. Revel Surf is targeted to be open to the public in 2022 and will consist of the following amenities and services:
2 Acre Surf Lagoon (Traveling Wave)
Unit Surf Pool (Rapid Surf Wave)
Lagoon Wading Area
Beach Theme Splash Pad
Beach Side Bar/Grill
Full-Service Cabanas
Pro/Retail Shop
Concert and Event Area
Surf Coaching / Lessons
Surfboard / Gear Rentals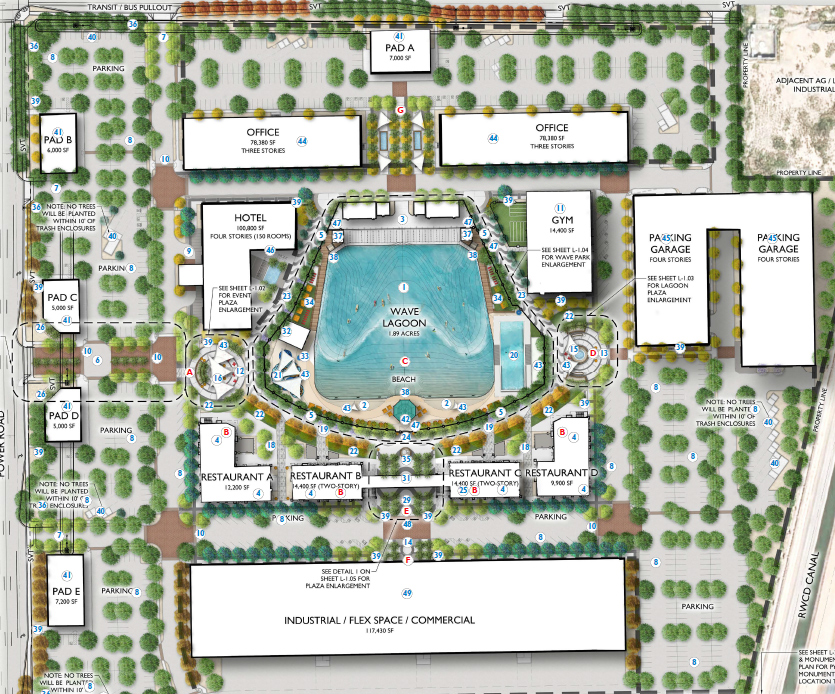 "What we are creating is something that can't be delivered to your door", reports Cole Cannon, "I'm laser-focused on building the surf lagoon and making it perfect. I have this kind of 'Field of Dreams' mentality of, 'If you build it, they will come…" Cole Cannon isn't the only one that feels that way, the surf park development received UNANIMOUS APPROVAL from the City of Mesa. "It's fun to see the ocean making its way to Mesa, Arizona," Mayor John Giles said during a recent presentation on the plans.
Matt Gunn of Swell MFG describes the surf system featured in the 2-acre lagoon as a "natural surfing lineup with a peak wave providing some of the most epic and diverse waves for every level of surfer. As a lifelong surfer myself living in Arizona were stoked to offer the many experienced surfers living in the area a wave near their home and to introduce surfing to those interested in learning the sport."
"Our wave technology and vision for this project will be like nothing you have seen in the market to date and I'm so grateful to be a part of this incredible project and team," wrote Shane Beschen, former pro surfer and X Games gold medalist.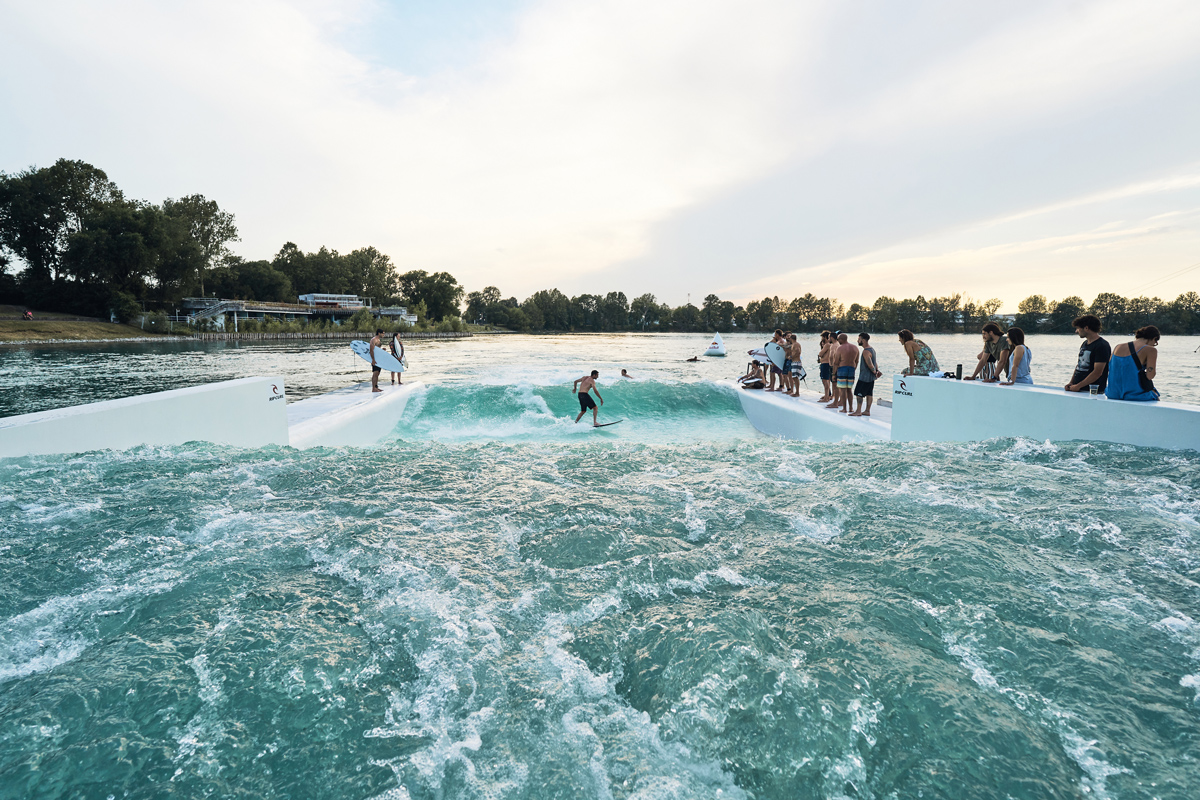 "Combining Swell MFG's state-of-the-art traveling waves with the best stationary rapid surfing wave on the market by UNIT Surf Pool is going to make this surf park the most highly sought-after surf destination in the US! Together you have the perfect surfing experience for people of all ages, abilities, and skill levels. There has never been a better opportunity for surf lessons and technical progression than there will be here. It is going to be incredible!" reports Tony Finn. Click here to learn more about UNIT Surf Pools on Surf Park Central.
In addition to the surf park, Cannon Beach Development Group plans to surround the waves with a four-story hotel, office buildings, and a co-working environment. The development will include a gym, experiential dining, retail shops, and various community spaces such as fire pits, water features, cabanas, splash pads, and outdoor games that are sure to make Cannon Beach a choice lifestyle destination in Phoenix.
For insider content and the latest updates on this development follow Revel Surf, Swell MFG, UNIT Surf Pool, and Waves & Water on Instagram.