Wave Pools vs Ocean, The Great Debate
As more and more wave pools come into fruition, more and more surfers begin asking the same question.
"Will wave pools change the way we think about surfing?"
Just a few years ago, Kelly Slater's Surf Ranch nearly broke the internet with promo videos of surfers riding endless number of beautiful mechanical waves. My first thought was "WOW", an incredible accomplishment of science, a boy-hood dream of Kelly's fulfilled and WHEN CAN I SURF IT!!!
There are many artificial surf technology suppliers out there now. Here are a few we are interested in talking about:
UNIT Surf Pool
The UNIT team created the very first "floating surf pool" in Cologne, Germany. The beauty of this eco-friendly, stationary wave system is that it can be installed in any body of water in the world. There are multiple wave pool sizes and they can be shipped anywhere for personal or public use.
I don't doubt that their wave pools will soon be popping up in local rivers and lakes around the country. It looks to be an excellent business anchor.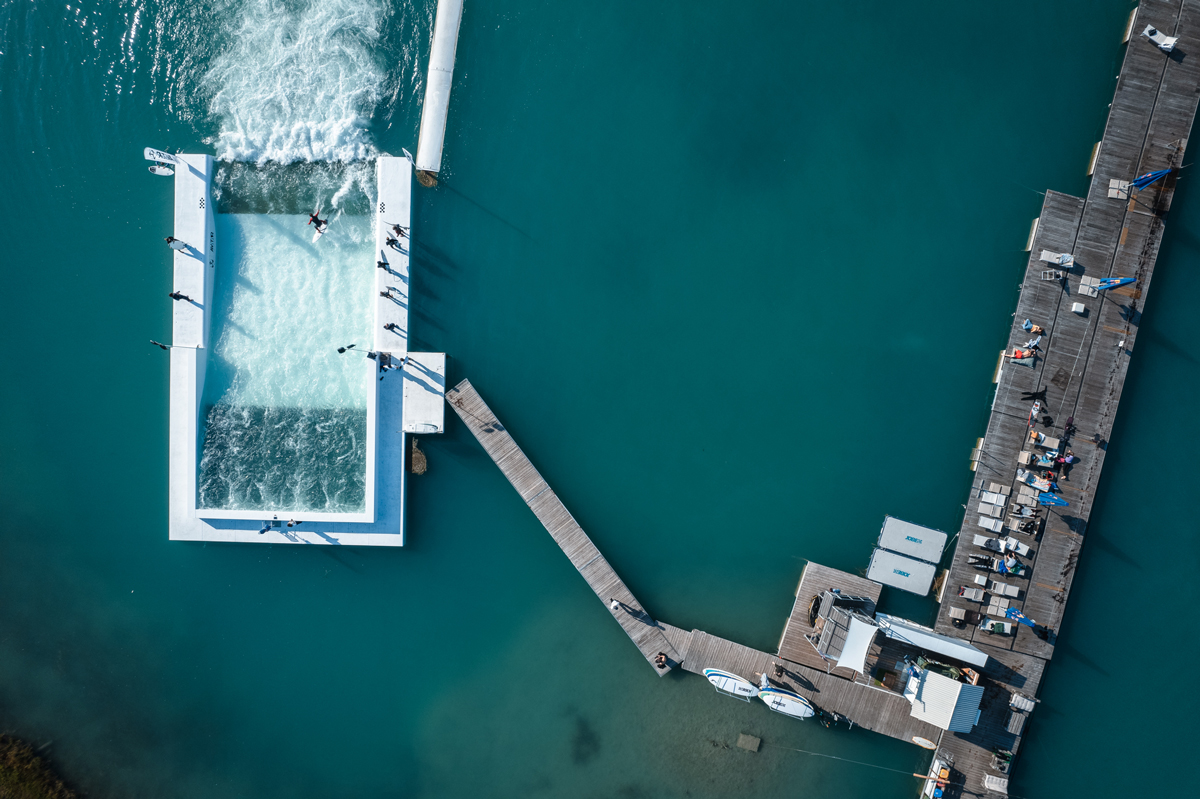 Final Thoughts on Wave Pools
There is a rich, spiritual connection that we surfers have with the ocean. Surfing is not always about catching amazing waves. It's about being patient, being mindful, and experiencing one of Mother Nature's greatest gifts.
For practicing and learning, wave pools are a wonderful gift. They allow aspiring surfers everywhere to catch waves and enjoy the sport without having to travel great lengths to the natural shores to do so. However, in saying that, one day we might consider a surf trip to a wave pool a real thing…
BUT, Will they ever replace ocean surfing? I highly doubt it.
Should you make it a point to experience one? Absolutely you should.