The Future of UNIT Surf Pool and the Inside Scoop on their Latest Ground Breaking in Utah
Neil Armstrong aka Moonwalker
The aptly named Hurricane Valley, Utah – 30 minutes from the gates of Zion National Park – is set to host waves. Namely, to be home to the first Unit surf pool in North America. On March 24 ground was broken on an 80 acre, luxury private surf community, Southern Shores.
Along with a small lake hosting the 16-meter wide Unit surf pool, there is also to be a long, double-lane, lake for water-skiing (is that Kelly Slater I see shaking his head at the developers missing a potential opportunity here?) and a third for cable wakeboarding.
There are 56 custom home sites, 34 will be lakeside, and in addition to water sports, there will be pickleball and tennis courts. The location is surrounded by three golf courses, along with mountain bike and ATV trails.
"We started working on this project about eight and half years ago," says Project Director Brittany Christensen, "and we've gone through several pieces of property, several water shares, several water rights, and several city denials, and just several different obstacles to get us to this point. When I think about this journey, the main thing that comes to mind is gratitude, gratitude to be able to follow a dream and build this lake."
The Unit Surf Pool is a deepwater rapid wave that offers an alternative for developers who don't want to use a large chunk of land for a tank housing traveling waves. The Unit pool can be added to an existing body of water and can be used as a floating or fixed installation.
I put a few questions to, Jessica O'Leary, about the tech and their upcoming projects. Note: answers have been edited for brevity and clarity.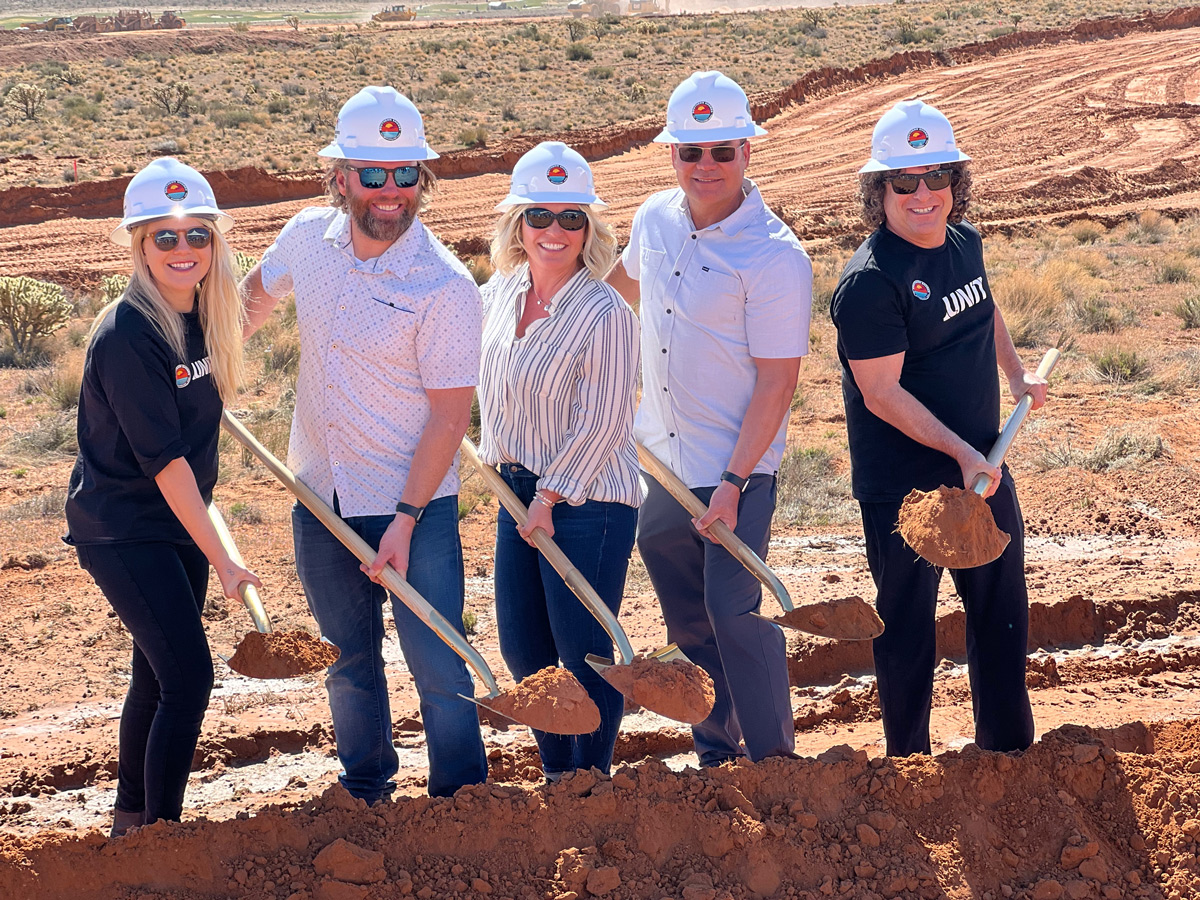 How much does this 16-meter wide surf pool cost to buy and install?
Depending on the size, our waves are on average $1.5 – 3M. We offer multiple installation options: floating or embedded depending on your location of choice. Additionally, due to our modular design, we can make the wave as big as you want in increments of 2 meters with the option to grow over time.
Is it for one surfer at a time?
On average it hosts about 12-14 riders per session (one hour). Depending on the width of the wave, we can also create two surfing lanes for double the throughput. Where a typical ocean wave ride is about 8-10 seconds, you can ride until your legs burn out with averages much higher 45s to 1 min or more.
Given the compactness of the equipment and its suitability for small bodies of water, what do you see as the future market? I can understand for a private residence/project, but is it economically viable for a commercial venture?
It's one of the most economically viable commercial surf amenities available. We are stoked to have a floating wave in Utah, and an embedded wave in Arizona both slated for operation this year. While we've been operating in Europe for 5 years now, having a few in the U.S. will be incredible.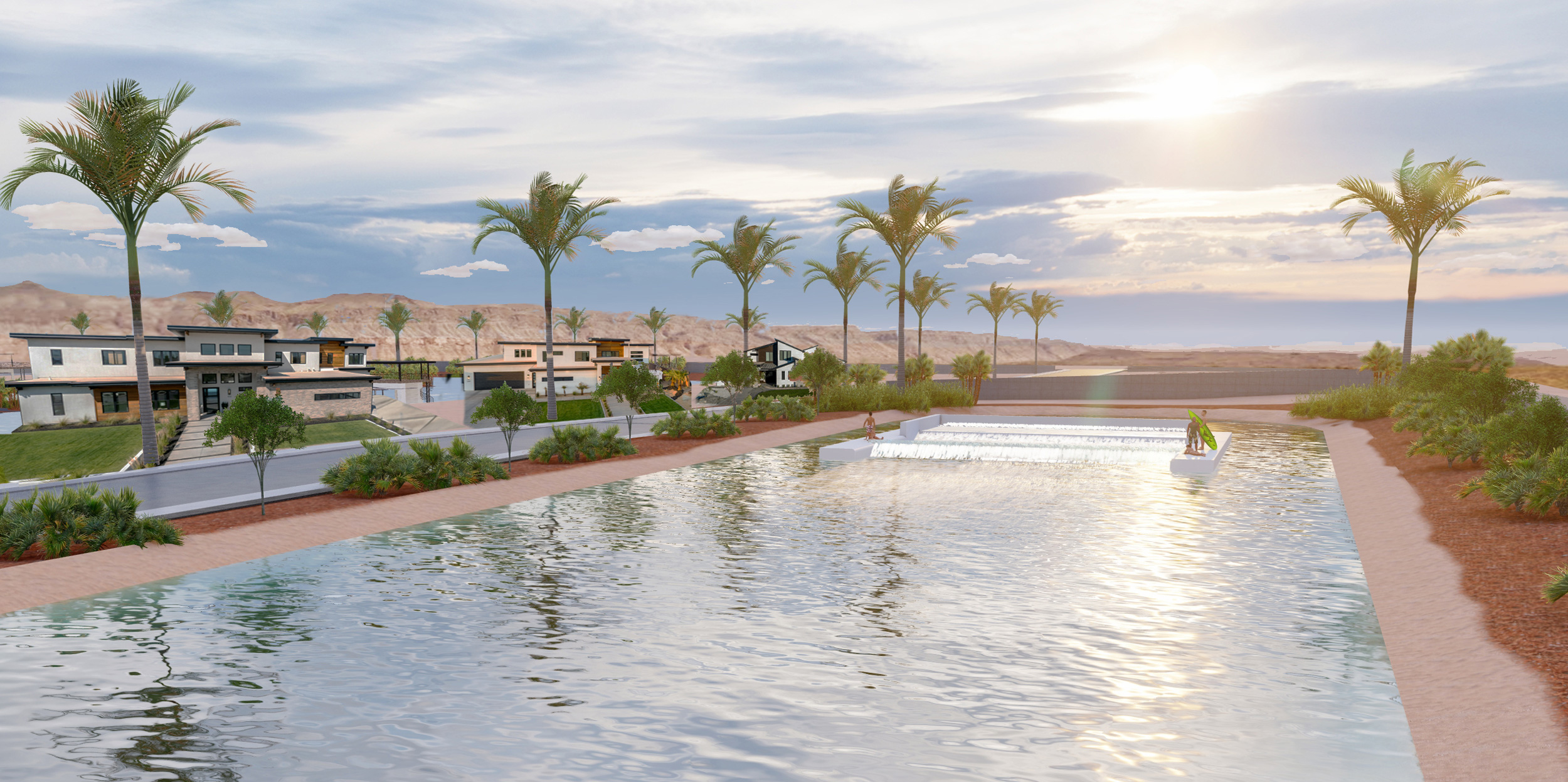 Can you tell us what other ventures/locations around the world you have upcoming, or are in talks about?
I can tell you that we are working with several different developers throughout the world right now. We have a global presence and are working on some truly incredible projects! Unfortunately, we are sworn to secrecy on many of these projects until publicly announced but rest assured you will be seeing many more pop up all over the globe.
The waves under construction now that have been announced publicly are:
10 Meter wide embedded wave in Revel Surf Park at Cannon Beach in Mesa, AZ
16 Meter wide floating wave in Southern Shores in Hurricane Valley, UT
16 Meter wide floating wave in Cabo, Mexico.